Environmental Health & Safety Consultants, LLC is a full-service asbestos, lead, and mold company in Connecticut. Our expert technicians are licensed and certified in testing for mold, lead and asbestos on residential and commercial properties alike. We take pride is helping our customers determine the existence of environmentally hazardous materials and developing a plan to ensure their home or business is safe from all contaminants.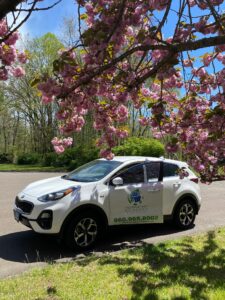 We work closely with homeowners, business owners, insurance companies and contractors to quickly respond to requests for testing. We adhere to all protocols for proper handling of environmental materials in accordance with the Environmental Protection Agency (EPA) and Occupational Safety and Health Association (OSHA).
Upon completion of testing for asbestos, lead, or mold, our team will help devise a plan to remove any contaminants immediately. We work alongside the best mitigation companies in Connecticut to provide our customers with quality services. You will have the peace of mind knowing that we guarantee all asbestos, lead or mold is properly removed providing a safe living or work environment.
Check out the drop down menu for all service information!
If you are looking for Testing Services call us or use our Environmental Testing Request Form